SmartDryer™
The Portable Electric Clothes Drying Hanger
Never Worry About Your Wet Clothes Or Shoes For Not Drying Quickly!
✅ Convenient & Stylish Portable Drying Hanger Use Clothes To Form A Hood So That The Hot Air Flow Gathers Inside The Clothes And Circulates To Achieve The Purpose Of Quick Drying.
✅ Efficient To Use The Electric Clothes Drying Rack Puts The Power Of A Conventional Dryer In The Palm Of Your Hand. It Is Much More Than A Clothes Hanger.
The Dual Action Hot And Cold Technology Is The Fastest, Easiest, And Safest Way To Dry Your Delicate Clothes. The Rack Quickly And Safely Dries Your Clothes Right On The Hanger.
No Mess And No Damage.
✅ Multi-Purpose Perfect Suitable For All Kinds Of Clothes Like Suites, T-Shirts, Dress, Pants Also Suitable for Bags & Shoes.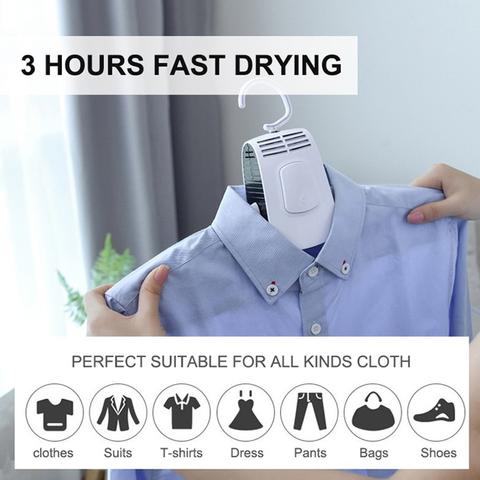 ✅ Perfect For Travel The Electric Clothes Drying Rack Is Lightweight And Portable, Making It Perfect For Traveling!
It Is Easily Packed Away In Your Suitcase. It's Ultra-Quiet And Produces No Lint. This Travel Clothes Hanger And Portable Dryer Also Eliminate Bad Odors.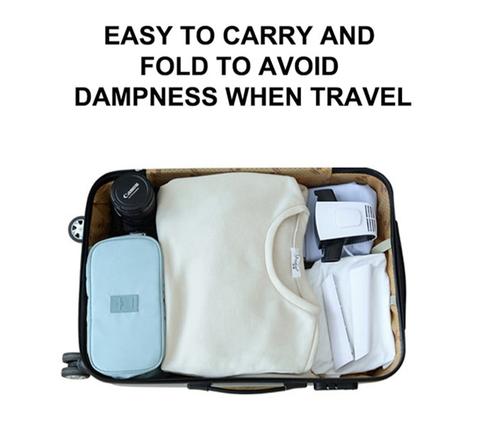 ✅ Auto-Mode Automatically Switch In 3 Hours Or Switch Manually, The Hot Air Mode Dry The Clothes With Warm Air, The Cold Air Mode Can Make The Clothes Dry Naturally.
Specifications:
Plug Type: US Plug
Model: 857105
Power: 150W
Voltage: 110-220V 50Hz
Size: 42x8x18cm
Cable length: 1.8m
Waterproof level: IPX1
Carrying weight: 5-10kg
Power protection: Yes
Bracket material: Plastic
Package Included
1 x Electric Clothes Hanger
Get yours now!